The Ask.com search extension for Chrome allows you to search from your Chrome browser's omnibox and shows results from Ask.com.
To remove our extension from Google Chrome:
1. Click on the button with three horizontal lines or the three dots
found in the upper right- hand corner of your Chrome browser. (step 1)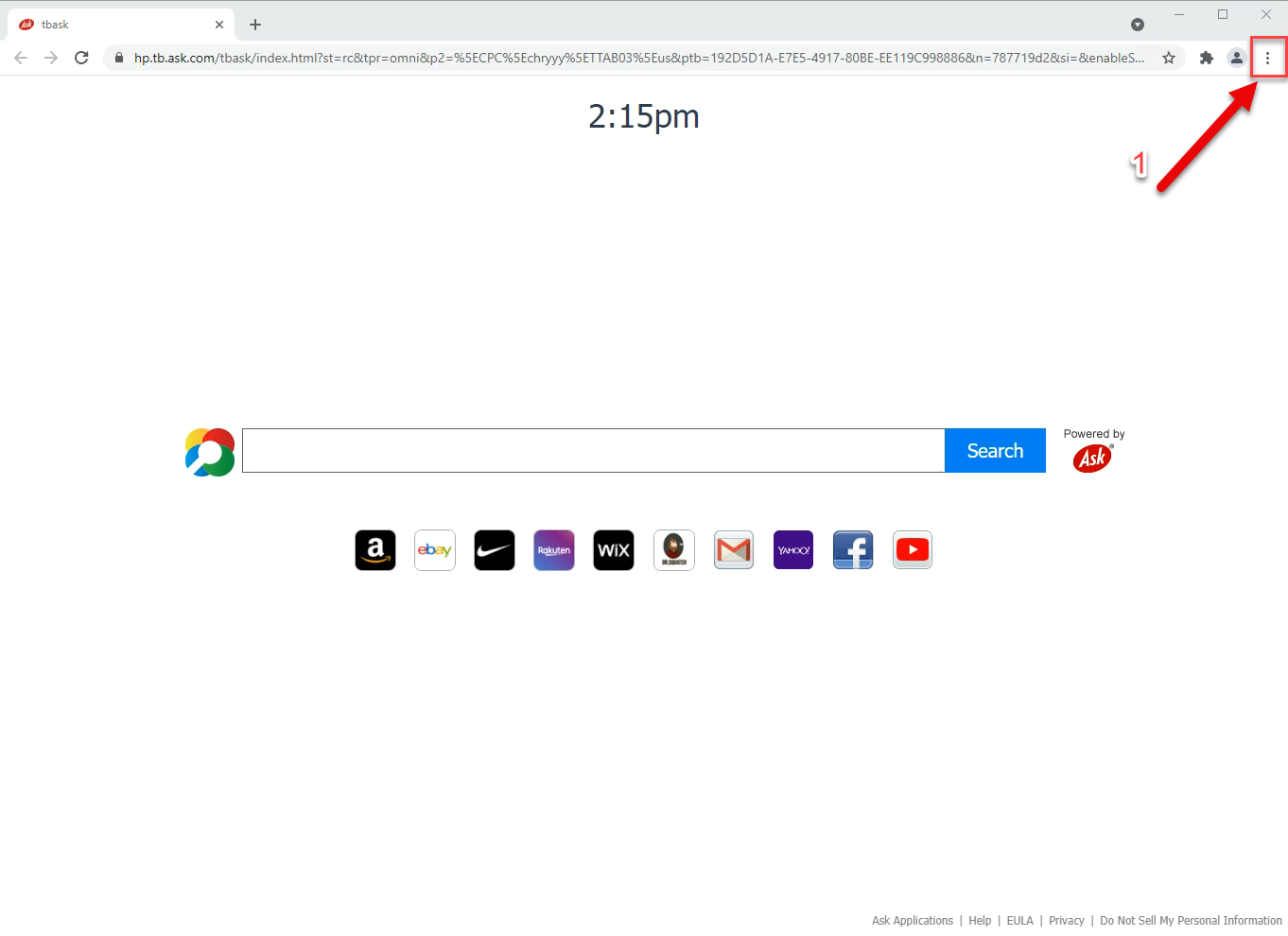 2. From the drop-down menu click More Tools (step 2) and then select Extensions (step 3).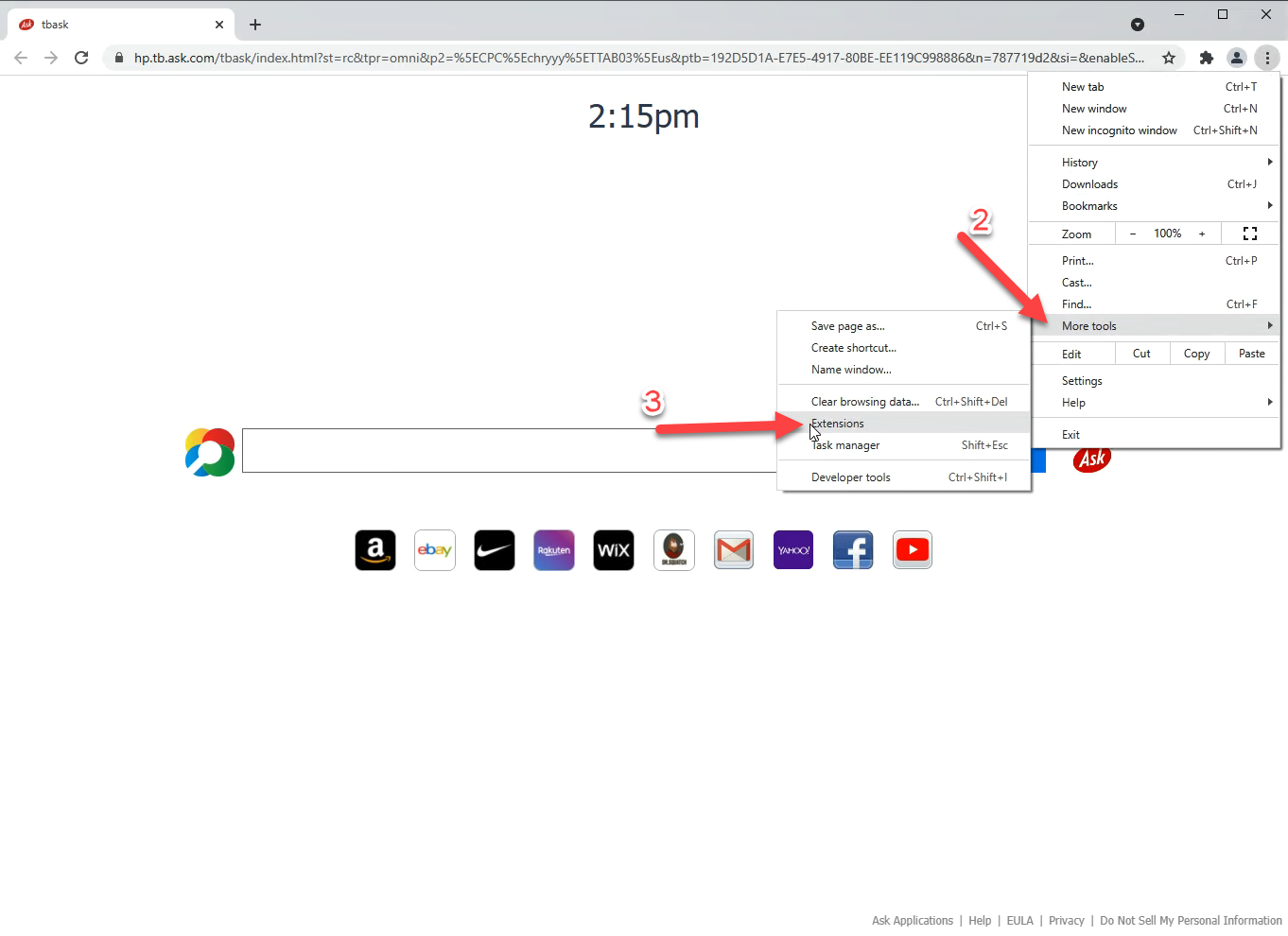 3. Find the "Ask Search for Chrome" extension in your list of installed extensions, and click "Remove" (step 4) to uninstall the Ask search extension. Click Remove in the confirmation dialog to complete the removal process (step 5). Alternately you can simply deactivate the extension without removing it by clicking the slider bar to the right of the "Remove" button.